••••New Catfight Girl RAIN added••••
Scroll down and check them all out.
"Homemade Catfights" is pleased to present the "Catfight Girls."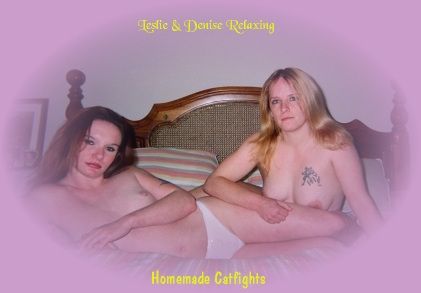 Truly your girl next door fighting for you.
These girls like to fight, they are untrained, and their catfights are unstaged.
A pleasure to work with all of them.
(Click on thumbs below to view photographs.)

Amanda is Denise's sister, only 90 lbs, but like
Denise, a real fighter.
Amy is back and a total fighting wildcat. 504" about 122 lbs. and now one of our best catfighters.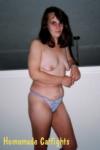 Angel is 5'4", 130lbs
Likes to catfight, not afraid to trade punches.

Angela at 5' 6" and 135lbs
is a true catfighter, a tomboy at heart.
Loves catfighting.


Anna is one tough fighter.
She can take one heck of a beating
and then turn the tables.
She's 5'2", 112lbs.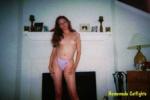 Audrey is 5'4", about 116lbs lbs. Likes the whole catfight thing.
Fights fast, good head locks. Likes to rip clothes till nude.





Bianca, another hot looking, hot tempered Spanish fighter.
She's 5'5" about 135lbs.
Loves catfighting, she will take on almost anybody close to her size.
She fights with her fists and claws, has been in several street fights.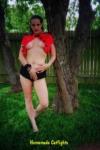 Brooklyn is 6"0" about 160lbs. Tall and fast.
Loved her catfight with Chocolate.

Cat was very popular but is not fighting anymore.
Catfight Rivals I and II are great.
Cat and Denise are also in the oil wrestling tapes.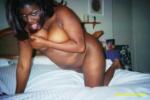 Chocolate is 5' 10" about 190lbs.
Has done a couple of catfights and will do private
matches with most guys and all women, as well
as custom videos.
She's out of fighting for a few months, having a baby,
but can't wait to get back into it.

Cristi is 5'10" and 140lbs.
She is one of the toughest, meanest
catfighters I have seen.
She loves to fight.
Dee is 5'2" about 118lbs She took the Texas state high school wrestling title a few years back. Loves all types of fighting, great looking, and a good catfighter.



Denise is not only good looking, but a good hard fighter.
Only 4'11', about 128lbs of muscle. Fights very rough and will not give up.
She will do private matches, with most guys, and all women
under 150lbs, also custom work.
Denise is our tough girl who has been in several videos.


Desiree, a hot tempered Spanish girl
who loves to catfight and fist fight.
One of the toughest women I have seen catfight.
She's 5' 7", and 135 lbs. One of the best out there.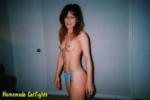 Destiny is back in Houston,
and has already had the long anticipated
rematch with Amy from "X-Friends".
She's tougher and meaner than in 2004.
< Still 5'0", 112lbs, full of energy.

Jeni is 5' 8" 130lbs.
Has been in a few catfights for us.
Knows how to mix it up.
Jeniffer is another real street fighter. Smaller than some at 5'4" about 122lbs. She will take on almost anyone. Not afraid to dish out some pain and maybe bend the rules a bit to win.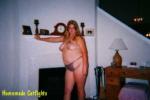 Johnna is another good catfighter, about 200lbs and 5"10".
She and Denise love to fight each other.
Check out Johnna and Chocolate fighting.

Kalina is 5' 5", 140lbs. She is from England,
and likes to fight rough, very few rules if any.
Has been in several real fights on the streets.

Kovie is one strong and sturdy Black woman.
She's 20 years old, 5ft. 2in., about 160lbs.
Loves to catfight and will also wrestle guys in private matches.

Krissy is in several catfights, some topless, some nude.
Has moved to Florida after a very bad car accident.
She will not be able to catfight again.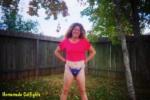 Leann is from Texas.
5'4" about 140lbs.
Has left the catfighting business.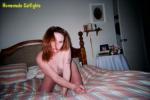 Leslie is a cousin to Denise and Amy.
A good hard fighter, 5"2", 112lbs, and very sexy.
She and Denise have had 3 catfights to date.

Maria is 5' 2" 112lbs., Miss Beautiful is 5' 3" 130lbs.
Both are Houston area models, working for the same photographer,
bad feelings between them. Both 20 years old and can fight.
Mia is 5'00" and 125 lbs. of muscle. She gets off on the pain and will fight dirty bending the rules in a fight when needed. She is a very tough smaller fighter.


Mira, a hot Spanish catfighter.
Small, but tough, she's 5' 0", 115lbs.


Misti is 5' 2" 100lbs.
She looks like a sweet little model, but,
she is an all out rough catfighter.
Loves to fight. Used to fight daily with her sister.
Rain is a very tough smaller fighter, just 5'0" 97lbs. Has beaten girls much larger than her.
Sen is 5'2" and 140lbs, she's a fun catfighter to watch with her 38ds. Also, she's Dee's Mother, another good catfighter.

Sherry was a good catfighter.
Has a good match with Amanda.
Later got hurt oil wrestling.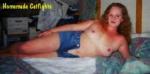 Valarie is 5'4" and 135lbs of trouble.
Both she and Krissy and she and Denise had excellent
rough and tumble catfights, ending nude.